Buying or selling a home is as much a lifestyle decision as a financial one.
For many Americans, their home is their biggest investment, their savings, or even their retirement plan. But so often, the decision to buy – or the decision to sell and buy a different home – is driven by changes in lifestyle.
And people don't always make the right choice.
Realtor Matt Shrake has seen it time and again in his nearly 30 years helping Chicagoans move up, move down, move out, or move in. That's why Matt prefers to ask his clients a series of probing questions about what they really need – or don't – in a new home.
Yes, Matt Shrake is the real estate agent who might even tell people they don't need to sell their home – if it seems to be the right decision.
"A number of people have thanked me for talking them out of buying something new or different", Shrake said.
So from Matt's years of experience, here are a few things many people fail to properly consider when mulling over whether to buy or sell.
Types of lifestyle changes
The lifestyle changes that cause people to buy or sell a home are often things such as:
Relationship

Children

School

Work

Recreation
Relationship
Merging homes. Marriage. Divorce. Death. All of these relationship milestones can be important drivers for buying and selling a home. But so often, the emotions attached to our circumstances can get mixed up with the real estate realities.
To avoid making a mistake that can profoundly impact these big life changes, it's wise to consult an experienced Realtor like Matt Shrake. Matt has seen the ways that relationships help or complicate real estate decisions, and the ways that real estate situations complicate relationships.
Having a calm, detached voice like Matt can often make all the difference.
There is no single question to ask for each type of relationship issue that impacts real estate. There are many questions for each situation. Some questions that are appropriate for one situation, may not be appropriate for another. And the chances are you have not thought everything through in terms of all your real estate options for solving a relationship change. But certainly, Matt has seen it before and can help.
A real estate therapist like Matt may be exactly what you need.
"Generally speaking people thank me for my patience with them," Shrake said, "for allowing them to absorb the neutral thoughts I arm them with, helping them become more comfortable making the most important real estate decisions of their lives."
Children

Children bring so many situations that can drive home purchases and sales. Baby. Additional babies. Children outgrowing bedrooms. The need to find a better or different school. Kids going to college. And on and on.
While these can all be perfectly good reasons to upsize, downsize, or relocate, Matt likes to help his clients pause and examine the real estate and lifestyle issues in full context.
Shrake said some parents move to a bigger space to give their kids more space to play, for toys, or to grow. But often that phase passes quickly and kids who seemed like they needed more space are suddenly always off at dance classes, tutoring, music, or baseball practice. They really would have preferred the old neighborhood over the additional space they had thought they needed.
Sometimes a long-term decision begins to look more short-term when you ask the right questions.
"So many clients have said to me I'm so glad you were my broker because look at that place I would have bought," Shrake said.
School
Another child-centered question that often needs to be asked is where to live for school.
But this isn't the same for everyone, for every kid. Some children need things outside of the school that are better found in other areas of the city. And the fortunes and ratings of schools change over time. Choosing schools is extremely personal.
Shrake related a story of one urban school system that had not received high marks a couple decades ago, but recently has seen its respect rise dramatically as more and more parents have made the decision not to move to the suburbs. School moves are great, and often necessary, but asking all the questions and looking at all the possibilities before uprooting for "greener" pastures is imperative. Matt has many resources and clients to connect you with in your location and across Chicago and its suburbs to help guide your decision..
Work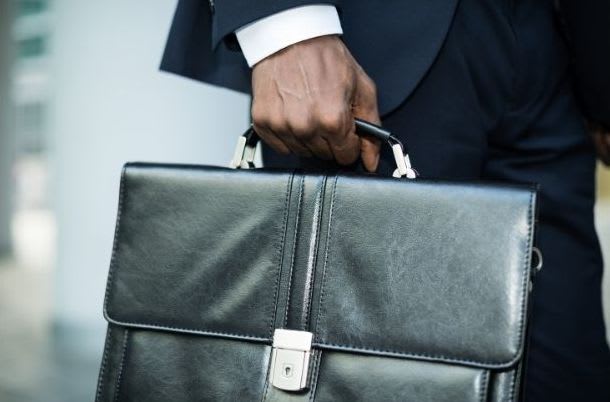 For some people being closer to work is an important real estate decision point. No one wants to miss the stuff they value most in life. At one phase of life, that may well be work. At another point that may well be recreation. Relationship. Children. Family. Friends. At a certain point, some of these considerations may overtake the ones that were previously so important.
So it's important to think about where you are, where you are going, and what you really do on a daily basis. Matt has proven to be great at helping clients sort out these questions for different parts of Chicago – and his clients' different phases of life.
"The daily stuff, that's what grinds on you, and what leads to daily stress and missed opportunities or a great day-to-day existence that ultimately determines your happiness," he said.
Recreation
For some people their home choice is not driven by the home – but by where they go out. Maybe they need to be near the fun. The nightlife. A particular type of recreation. A lively food scene.
And for every type of recreation, there is bound to be the right home for you nearby if you completely know Chicago's neighborhoods like Matt does.
As much as going out can be a driver – so, too, can staying in. That might mean the ideal home entertainment setup. Or purchasing an elevated entertainer's home to throw all tomorrow's parties.
Yet still, you may want to make a housing decision to stop having fun so much so you can save money for whatever reason.
Regardless of the reason, Matt can help you ask questions – the right questions that maybe you haven't even begun to think of – to help you make the right choice.
Contact Matt Shrake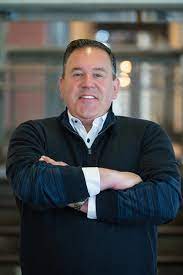 Let Matt be the calm, experienced voice helping you decide whether to sell or not to sell, to buy or not to buy.
Matt is: a 2023 Real Trends Award Winner, in the Top 1.5 percent of Real Estate Agents Nationwide, A Certified Luxury Home Marketing Specialist, a member of Coldwell Banker's International President's Elite in their Top 5 percent globally. He has been recognized in these big ways due to all the small things he has enjoyed helping his clients think through.
But really, he's just a great guy who knows his Chicago real estate and is great to talk to about your life. He loves his clients and he loves his work collaborating with them. Matt says he has the greatest job in the world, in the greatest city in the world.
Contact Matt today: 773-294-2667 or [email protected]