Interior decorating can make a big difference in your Gold Coast Chicago home – whether you
just purchased a downtown pied-a-terre
, are gearing up to sell your penthouse condo, or renovating your longtime Near North Side historic home.

If your home is bare or decorated "to the nines," a few simple touches can make all the difference. Depending on whether you want to add bold color, spruce up the furniture, or create a more comfortable living space, there are many different ways to go about it. If you feel like your home could use a refresh but are unsure of where to start, these interior decorating tips will help get you started.
Prominent pop of color
A quick and easy way to spruce up your home is using a pop of color on the front door. Not only will this add a bit of life to your home, but it can be done quickly and without much fuss. Adding color to your front door can help set the tone for everyone who enters.

Whether you add a bold color or something more subtle, many options are available. Try bold colors red or green on the door or window frame, or go with something more subtle, like pale pink or blue. Either way, adding a little bit of color will help brighten up your home and make it more welcoming. You can also add color throughout your home in accent decor like artwork, pillows, rugs, throws, curtains, and lamps. The front door can be easily overlooked, but it is a great place to start previewing your personal style.
Fresh neutral paint
Nothing spells freshness and newness in a home update quite like a change in paint. Fresh paint can make a big impact if you want to spruce up your current decor or start a new design from scratch. Not only does a new paint job look clean and new, but it can also add some life to an otherwise stale space. You don't need to go all out and repaint your entire home to freshen things up; a simple change like discarding old paint for a fresh neutral color can do the trick. Using neutral colors is also a simple change because you can keep your current decor and add a sleek look to make it feel less dated.
Rugs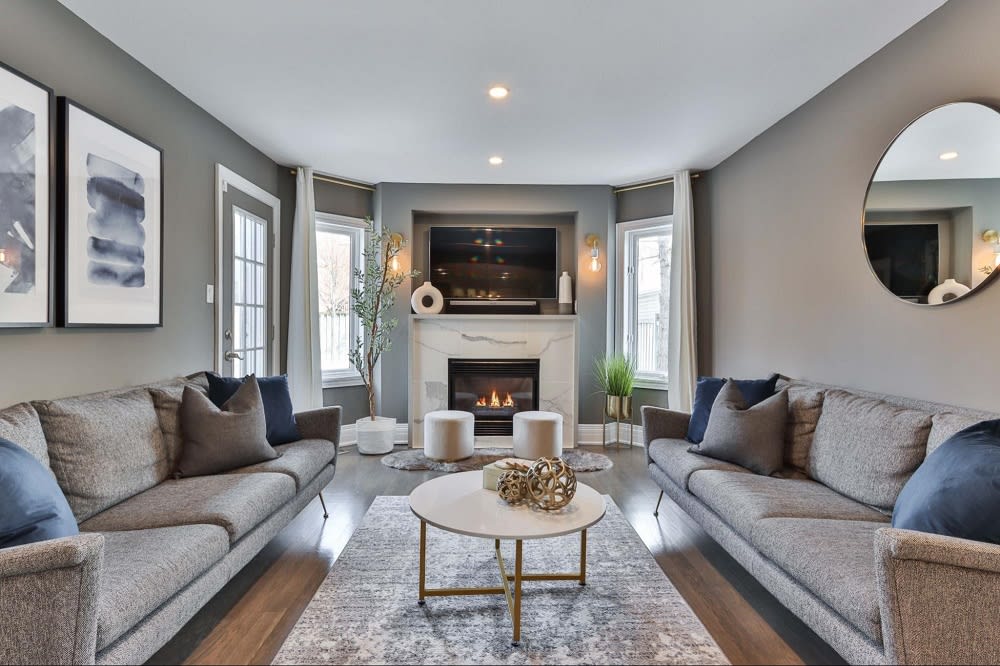 Hardwood floors are common throughout Gold Coast homes and condos and rugs are a great option for bringing warmth, softness, and coziness to your space. Rugs can add comfort and character to any room and can be used to hide unwanted areas of bare flooring. They can be used to separate areas of space without walls. Adding an area rug to your living room is a great way to make a statement without altering the rest of the space. When choosing a rug, size it correctly for the space. For example, in the living room, you want a large enough rug so that at least the front feet of the chairs or sofa can sit on the rug. A small rug can shrink a room, while a large one anchored by furniture can make a space feel comfortable and spacious.
Mirrors
Mirrors are an easy way to reflect light and add dimension to a room. They add a sense of depth and reflection, making a room seem larger and more spacious. This is a beautiful way to add sleek and modern style with minimal effort. Mirrors are also versatile because they can be used in different ways. A small mirror over a side table can be used as an accent, or a large mirror on a mantle can be a centerpiece. They also come in various shapes, adding beautiful curves or angles to a space.
Plants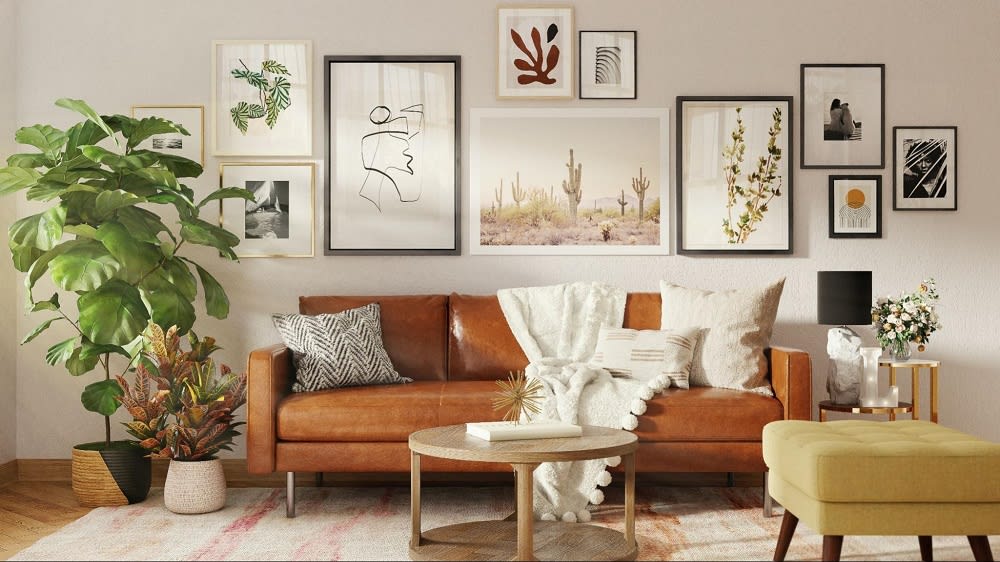 Living in an urban environment like the Gold Coast, one can often lose sight of the benefit of a few plants – real or fake – sprinkled throughout your home. Of course, real plants are not without some effort, but not only do they add color and life to a room, but they can also create a peaceful mood. They can create balance, soften a room's hard edges, or add depth. Adding greenery to a space is a great way to reduce visual distractions, create a focal point, and add beauty. They can make a room feel natural and fresh and have many wonderful qualities, including purifying the air. You can add hanging baskets near windows or use potted plants and succulents to spruce up any room.
Size art to your walls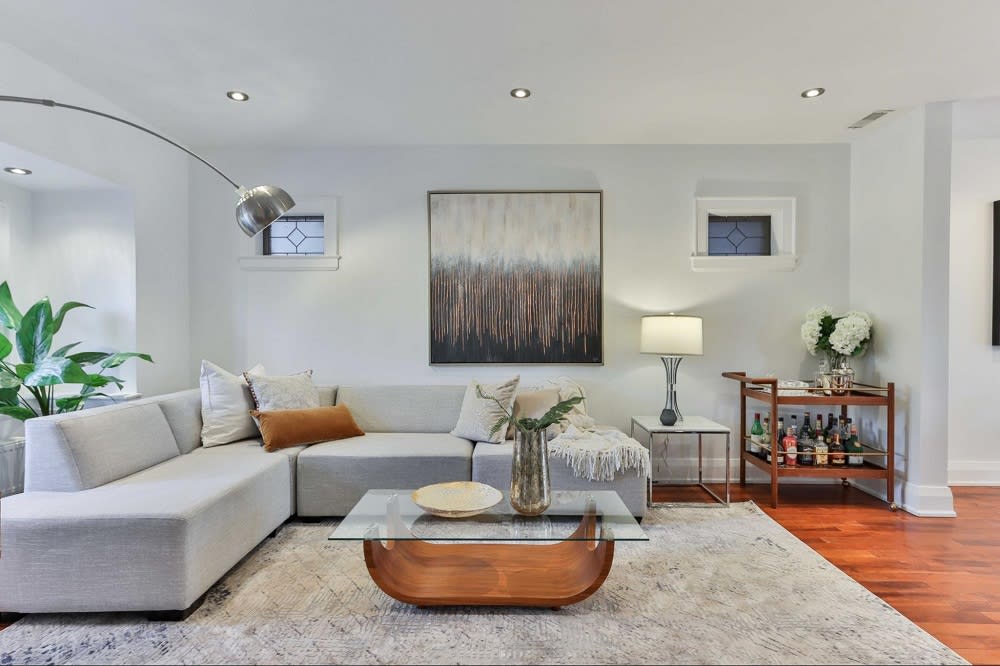 If you want a way to add a bit of personality to your home while remaining true to your style, hanging artwork can spruce up rooms. Art can be a great way to add dimension and visual interest and can be used to give your home a unique look. Whether you prefer traditional art or something more modern, there is a piece of art that perfectly matches your style. The critical part of using artwork as decor is sizing. Artwork should be sized to your walls. You can look for a more substantial wall hanging if you have high ceilings and long walls. Small hanging works on large wall spaces can make a room feel small and cramped. Don't shy away from large pieces; they can add depth and character to your living space.
Declutter bookshelves
Bookshelves can be a beautiful feature in many spaces, but they can become cluttered and disorganized over time. A simple and effective way to spruce up your home is to declutter bookshelves. A good rule is to reduce the items by at least 50% and add items in a methodical order. You can add books horizontally and vertically and intersperse items like bowls, baskets, and other decorative objects. The result is a clean and modern appearance that can make a whole room feel fresh and open.
Modern lighting
Modern lighting can be a great way to spruce up your home without making too many changes. It can be used to add a sense of brightness and energy to a room while also providing a modern look. The type of lighting is also critical to make a space feel bright and usable. Layer different types of lighting that can be used in different situations. Look to ambient lighting for overall room lighting, task lighting for reading or cooking, and decorative lighting to accent overall.
Work with a qualified real estate agent
The Shrake Group
's expert Realtors can help you buy and sell a beautifully designed home. Matt Shrake has close to three decades of experience dedicated to Chicago's unique markets. Start your
home search
and explore Gold Coast real estate with the Shrake Group.